THURSDAY WITH IVAN
Hi gang hump day has just about come and gone. All we here today is Ivan the terrible! This is a serious storm and I sure hope every one heads the warnings. The weather people have a field day with hours and hours of warnings. They are the best sales people in town. Just about all the stores are empty, food and hard ware is hard to find anywhere.
I waited in line at 7:00am this morning to get gas. The groceries stores were already packed. There has been a mass exodus away from the Gulf cost. It is a strange sight to see bumper-to-bumper traffic going South back to Florida and the same heading North away from the storm.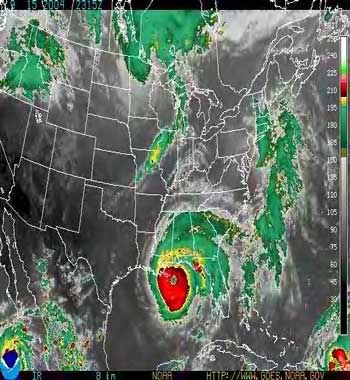 Hello Houston we have a problem!
I don't know what will happen around here but power loss will be one thing for sure. So you guys hold down the fort and I will try to do the same around here. I will be back as soon as possible.
Thought for the day, I had rather skip this close encounter!