Hi gang as I speak Frances is churning across Florida and should inter the gulf to night. Where it will go from there, at this point is speculation.
Looking at the national weather map there is rain every- where except in California where they need it. They are fighting forest fires!
I hope every one has had a restful weekend. Another workweek is upon us. Except for those who are lucky enough to have Monday off.
Labor Day….. the last fling of summer!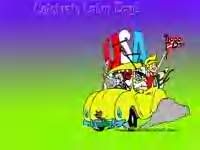 For good history of the holiday check this
link.
Thought for the day, will tiger sleep good tonight?
Word for today; First.