Hi gang we are on the downhill run. I hope every one is keeping all the people who may be in harms way in mind with Frances approaching. Right now it doesn't look good for Florida.
The news is full of death and destruction again today. Even in my on area! Her step dad killed a fifteen-year-old girl, yesterday. Today a fifteen year old got hold of a car and ran down three children walking to the buss stop. The children think it was deliberate! Enough!
How would you like to go here?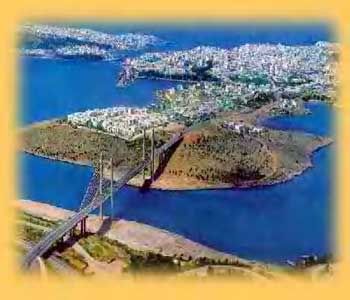 Greece! Vacation paradise, all you have to do is a little math you no V=m+t. Send in you request to,
International Conference of Numerical Analysis and Applied Mathematics 2004
(ICNAAM 2004)
Chalkis, Greece, 10-14 September 2004
We have not heard from granpa in a while so tonight is the night!
Grama is constantly striving to introduce more culture into their lives, much to granpa's consternation. Her major complaint is granpa's abrasive attitude. He started using four-letter words shortly after their marriage, for instance. According to grama, they were horrible words, such as "cook" and "wash."
Thought for the day, can you feel it in the air!
Word for the day; Airily