Hi gang, I hope you are having a beautiful day like we are here. The rain has cooled it down some. The high today will be in the mid 80s.
It is that time of week again! Photo Time Sunday. Today you get a glimpse of the area that was the state capital for twenty years. My photograph is not good. I forget about shadows!
The earliest inhabitants of Tuscaloosa
were the Cherokees, Choctaws, Chikasaws, Muscogees and Tensaws. Nearby
Moundville was a center of Native
American culture. In the 1500s Hernando
De Soto and his men marched through the state and brought an end to Chief
Tuscaloosa during the Battle of Mauvila.
Tuscaloosa became an incorporated town in 1819 and in 1826 began a short 20-year stint as the state capital. During this time, huge water oaks lined the streets of Tuscaloosa, which
led to the city's nickname of "The Druid City." In 1820, The University of Alabama was established by the General
Assembly and opened its doors in 1831. Just a few decades later, only four of the original 14 campus buildings made it through the "Last Great Unpleasantness" known to many as
the Civil War
Reconstructed architectural features of
the capitol building when Tuscaloosa was the state's capital from 1826-1846 can be found in the Capital Park located in downtown Tuscaloosa
Capital Park is used quiet frequently by bands, plays, and politicians. These are a few of the pictures I took of the park. It is a great historic place to visit.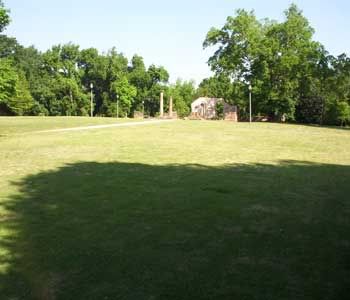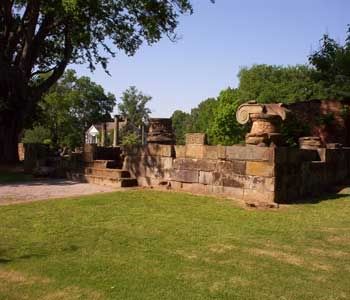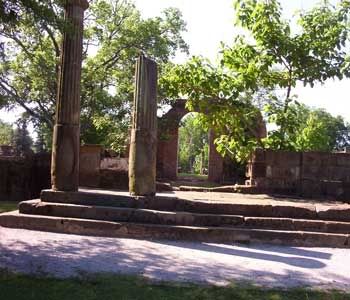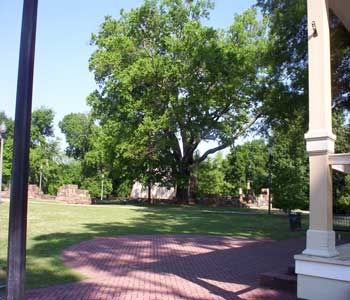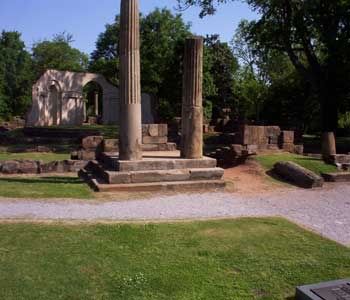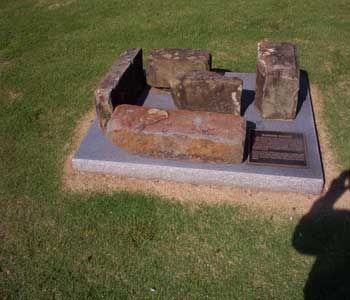 The last picture with the five stones, are the mason marks. There were five who worked on the original building each left his mark!
Thought for the day, all my pets are sleeping and I am fighting to stay awake!
Word for the day; Swelter.