Hi gang windy day here most of the day. No rain? I thought sure we would get a good soaking. In stead it has turned hot and sticky.
Today is my middle girls birthday. I told here this was her gun smoke year. She is 44 today. We are taking her out tonight for supper so I thought I would put together an early post.
To put a twist on things! I am going to give you a picture and you tell me what the story is? I have a couple of good ones for you so we will see how it goes. I will tell you the rest of the story tomorrow along with another picture. Good luck!!!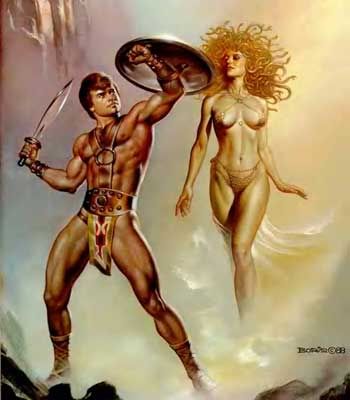 By Vallejo
Thought for the day, we could have played golf today!
Word for the day; Rome.