Hi gang hope every one is having a good weekend.
Photo time Sunday!
Old Fire Station Number One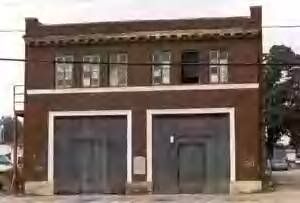 Built in 1844 by one of Tuscaloosa's leading antebellum merchants, the Glascock House was extensively remodeled as a Gothic Revival Style cottage in the 1850s. Once a popular building style, it is one of only three remaining in Tuscaloosa County. This charming cottage is in need of extensive restoration.
This property is on the endangered list!
Thought for the day, thoughts of 9/11 left me exhausted!