Hi gang, one more day till the eagle flies! Every one had a good day I expect. Tomorrow is the last Major in Golf I know you are thrilled!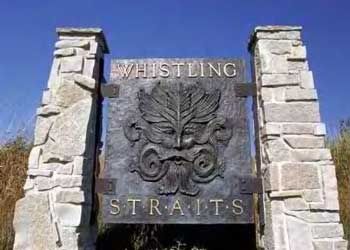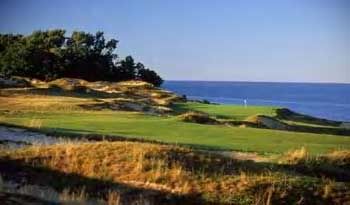 This the eight hole overlooking lake Michigan.
This course could prove to be a boggier bear! Whistling Straights. Built on the shores of lake Michigan in Kohler Wisconsin by Pete Dye. Pick you man! This should be a good course for a good European golfer!
Thought for the day, every bird has a song to sing, listen with your heart.
Word for the day; Sorghum.