Hi gang, I am popped, played golf, cut and raked the grass. I am so tired! How tired am I, glade you asked. I am so tired when I took a shower, the water would not run off. It sort of dripped!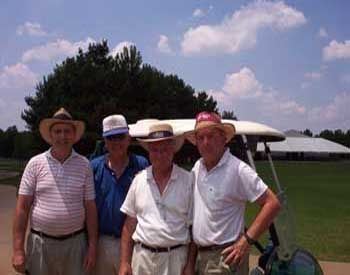 I took a couple of pics. At the course today to show all of you that we do get out there and hack away! Above left to right me, Ray, Ed and Chuck.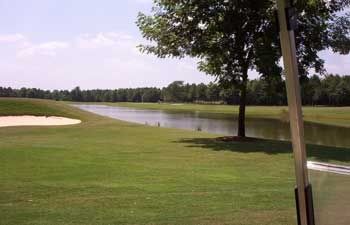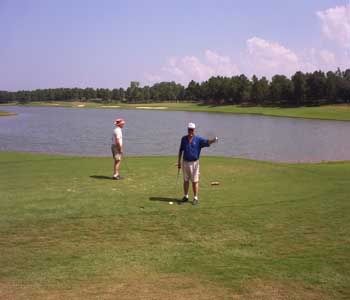 Tip of the day!
'The game is 90% mental and 10% mental.'
Thought for the day, my granpa use to say son, have all the fun you can. The chores will still be there when you get home!
Word for the day; Foible.