Spring, Sprang, Sprung
Hi gang, everyone is busy today getting out shopping and cleaning. Some are, out working in the yard and some are like me just messing around! All though I did vacuum the house this morning and swept the back deck. We have oak tree droppings everywhere. Scott just left for ball practice with Megan and her friend from school.
We have been invited out after church tonight for homemade shrimp gumbo! Yahoo, it's so good. Needless to say I am looking forward to it. Tina did leave on her trip to Houston; I pray all goes well for her. I hope she does at least call and let us know she made it ok!
I have had so many of our Canada friends ask about our blooming spring I went out in the yard and got a few picture for all Especially Joan! …
Down from our house.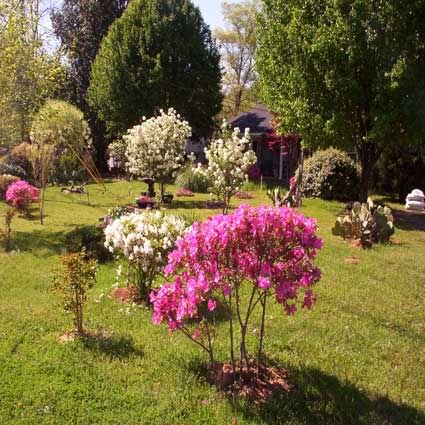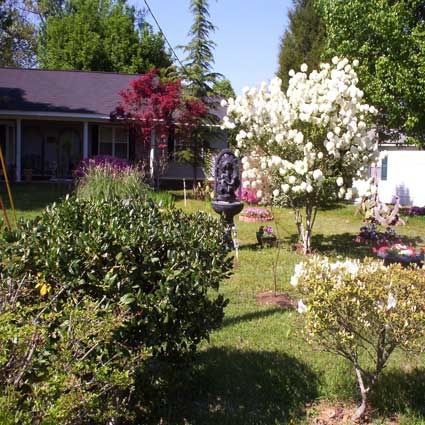 In front of my sons place.
Out back.
Growing wild
Wild yellow something in my Perennial
Thought for the day, grandpa use to say son, springtime is just like having children, you have to plow to plant the seeds!