HOW MISS ALABAMA WON MISS AMERICA
Hi gang wow has the day shot by. It was such a nice day I went out to the golf course and walked
Nine hole with U.A. Ladies golf team. These girls are good! Fourteen-Universities were competing.
I walked with Alabama, Mississippi State and Tulane. The Tulane girls were long but not good
Putters. All the girls did well. I would not want to play agents them. It was a wonderful day.
My granddaughter and her three children have been with us for a week. No power at home
Ivan took out there power lines. They went home tonight. My dogs are saying thank you thank you!
I sure hope all of you have had a good day and was able to get out side. There want be to many days left like today.
We didn't watch the emeses or the beauty pageant. The kids wanted to watch cartoons. Course you know who won out on that deal!
How does a little medical student from Leeds Alabama become Miss America?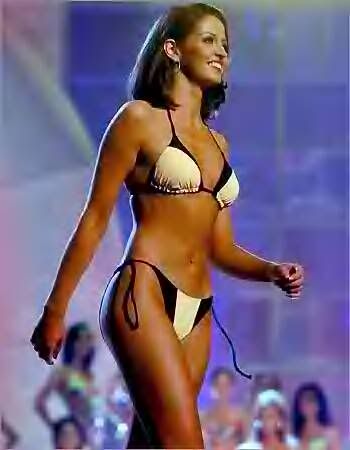 She had all the bases covered! America meet Deidra Downs!
Thought for the day, the falling leaves tiptoe by my window.