FLY ME TO THE MOON
Hi gang, can you belive it is hump day again! Did every one have a good day? I hope so. Man if time keeps flying like this it will be exams before you can say Jack Frost!
Our foursome hit the golf course today. Balls were flying every-where! I had a terrible front nine but came back on the back nine witch is the harder of the two. Go figure! We had a good day. Meeting at 7:30am for breakfast before going out. It gave us a chance to get caught up on the week.
My granddaughter and the children went home last night. The house sure seams empty without them. All though Megan is keeping us busy. We had to take her in for x-rays on her foot. She has a severe sprigged ankle. There goes cheer leading for a while.
There is so much bad news in the news I wanted to give you some good news. Well any way it is not bad news. Have you ever noticed how the young girls fly down the road? I think they give them self's five minutes to make a fifteen minutes trip. Lord help you if you hang one up. She will blow you off the road when she goes by. With that in mind I would like for you to Meet Our new Columbia Caption!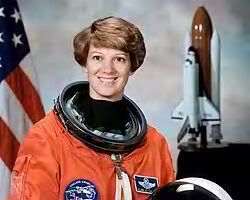 She is smart, daring, pretty, and loves GOLF! If you would like to read her bio go here.
Carnal Eileen Collins
Thought for the day, my granpa use to son, never try to out maneuver a woman. You will only wind up hearing I have a head ach!