'HALL OF FAME'
Hi gang man where did the day go! I made a quick trip into town to drop off my air pump for adjustment. Stopped and made ten pictures from Scots birth day. The whole time I was gone I had the most unease feeling! I can't explain it. I just wanted to get home. My daughter called and I had to go get Megan at school. I sure didn't want to go back out. Now I am getting a dull headache.
I watched part of the hall of fame induction today at the World Golf Hall of Fame. What a treat! I heard the acceptance speech of Marlene Stewart Street becoming the first Canadian in World Golf Hall of Fame. What a dedicated lady, I enjoyed her speech so much.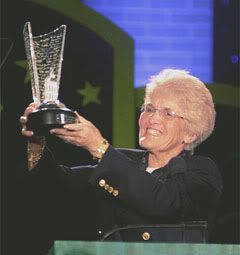 Here is a
link
to her induction if you care to read more.
Thought for the day, what a joy it's to look back and say yep, been there and done that!