'NEW OLYMPICS'
Hi gang hump day is almost over I have not done much but lay around today. Sort of got that boa feeling. Didn't get to play golf this week. I may be having with drawl pains!
Three of my kids are painting the office building where my wife works on the inside. I belive it has about ten rooms. My painting sucks! It takes me two days to do a little room. I keep going back over it. I was not asked to help! (Gees)
You may have heard they are talking about putting golf in the Olympics. We have world match play now so why they would want to I don't know. That's questionable but how about this…?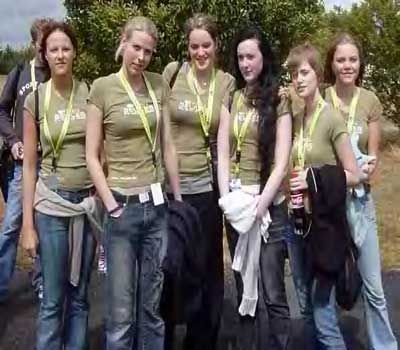 These young ladies are gamers! They have a team and travel Europe competing with TV games. Why not?
Thought for the day, does your pet show an interest in your puter
check
it out!